Brad Keselowski
Owner and Founder
Brad Keselowski is a full time driver for the #2 Team Penske Ford in the NASCAR Monster Energy Cup Series. As a championship driver across two racing series, Brad understands the important role manufacturing plays across multiple industries, including motorsports and automotive.
His appreciation for manufacturing began at an early age as he grew up watching his dad and uncle build their own race cars and worked alongside them in the race shop. That appreciation and interest evolved once he became a driver and had further exposure to everything from the advanced machines, tools, engineering designs, and fabricating.
With a passion for technological innovations on and off the track, Brad started Keselowski Advanced Manufacturing in 2018 with a focus on additive metal manufacturing and advanced engineering solutions.
An avid University of Michigan fan and originally from Rochester Hills, MI, Brad currently lives in Mooresville, NC with his wife, Paige, and daughter, Scarlett.
For more information on Brad's racing career, visit www.bradracing.com.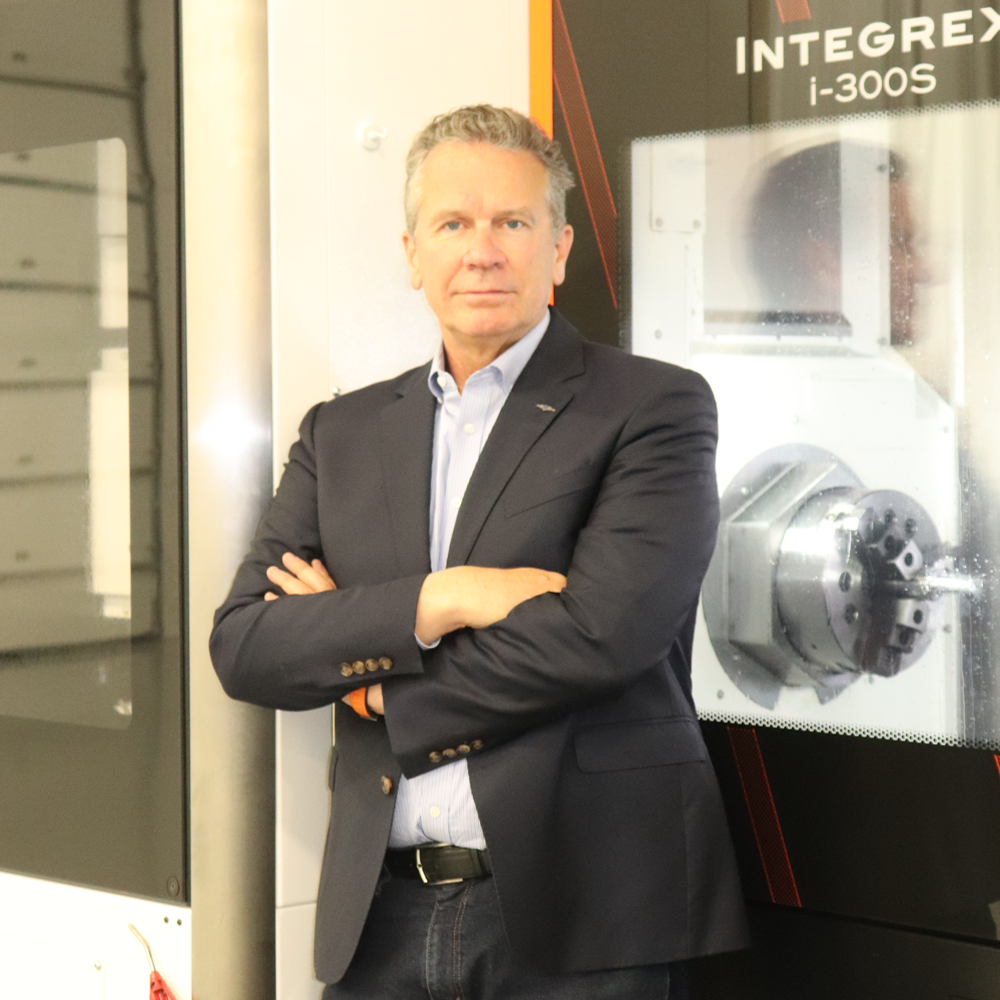 Recognized as a pioneer in additive manufacturing, John Murray joined Keselowski Advanced Manufacturing in May 2019. Murray brings over 25 years of experience working worldwide within the digital design and manufacturing sector. His work has had a direct impact and influence on additive metals and plastics used throughout motorsports including Formula 1, NASCAR, MotoGP, WSB and IndyCar. Murray's career has also fueled experience working in civil and military aerospace, medical, rapid prototyping, rapid manufacturing, 3D printing and 3D CAD.
Before coming on board, Murray served as president and CEO of Concept Laser Inc., a subsidiary of Concept Laser GmbH- a global leader in additive metals. Opening and operating the headquarters out of Texas, Murray was responsible for establishing the company in the Americas and expanding Concept Laser's world-class additive metal platforms.
Prior to joining Concept Laser, Murray served as vice president, client services for Solidiform Inc., a leading-edge supplier of investment and sand castings for the aerospace industry. Additionally, Murray also held positions as global account manager for aerospace and defense for Dassault Systemes Solidworks Corp., vice president of sales for Idealab (Desktop Factory), and senior director of global business development for motorsports and aerospace with 3D Systems.
John is an avid motorsports fan and enjoys driving fast cars and riding a variety of motorcycles. An instrument-rated private pilot, John is passionate about flying and uses his aircraft for travel throughout the United States.